WHEN DO YOU HAVE
TIME TO TRADE?

WHAT DO YOU WANT TO TRADE?
At Profits Run, our goal is to teach regular people how to become better, smarter, & safer traders with realistic expectations. Whether it's stocks, options, exchange-traded funds (ETFs), or foreign exchange (forex), we have training, software, & coaching for everyone at every level of experience. Founded in 2001 by father & son team Bill Poulos & Greg Poulos, our trading philosophy is based on safer, simple methods that focus on risk management above everything else, not "pie in the sky", unrealistic hype.
Everyone knows that trading involves risk, that losing trades are to be expected, & that there's no way to guarantee success in the markets. That's a given. And that's why we teach our students to expect losses, understand our Earnings Disclaimer & only trade with money they can afford to lose. We just believe that's the right thing to do.
We also believe that if you're armed with the right trading education, you'll have a better chance of achieving your trading goals than without any education whatsoever. And that's why we're dedicated to doing our very best to educate our students.
GET ACCESS TO THE ULTIMATE TRADING FORMULA
Everything you need to become a better, smarter, and safer trader in any market.
HOW TO BUILD
WEALTH BOOK
ONLINE VIDEO
TRAINING
IMPLEMENTATION
PLANS
SAFE MARKET
SOFTWARE
DAILY VIDEO
TRADING TIPS
MONTHLY
PORTFOLIO
WEEKLY
COACHING
STUDENT
SUPPORT
Our How To Build Wealth book is a great place to start. It reveals our overall trading philosophy which was tested and perfected in over 40 years of real-life experience in the markets. You'll learn how it is indeed possible to become a better, smarter, and safer trader.
You'll learn critical "big picture" concepts like how to develop a wealth mindset, why we believe you need to be trading (versus investing), how to handle the inevitable losing trades, why we believe technical analysis gives you a far greater edge than fundamental analysis, why most people lose, what's in a good trading method, how to choose a trading program, and a whole lot more.
Learn how to trade with our simple, yet powerful step-by-step online video training. We walk you through everything you need to know to get started today. If you're new to trading, we cover all the basics. And if you're an experienced trader, you can skip ahead and quickly add on some of our best trading stock and forex trading methods to your toolkit. You'll learn how to copy some of the world's best traders through 18 separate video lessons. Everything is taught clearly in simple and easy-to- understand language.
Whenever we develop a new trading concept, we document it in one of our Implementation Plans. These reports, blueprints, and checklists teach you how to implement specific, step-by-step techniques that can help you increase your profit potential dramatically. Some of these concepts are universal and will work in any market, and some are very specific to a particular type of trading. There are over a dozen different Implementation Plans to start with, and we'll be adding to the library over time as we develop and test new trading ideas.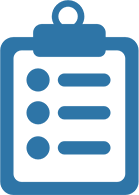 One of the easiest ways to increase your odds of success in any market is to make sure that market is safe to trade and moving in a deliberate fashion. That's why we developed our custom, web-based SmoothTrade software that helps you instantly identify the safer markets to trade that hold the most profit potential. You'll want to use this as a final check before placing any trade. It's super easy to use and you can access it on any modern digital device like your computer, smartphone, tablet, and more.
DAILY VIDEO TRAINING TIPS
One of the best ways to become a better and smarter trader is to "shadow" a more experienced trader on a daily basis. With our daily video trading tips, you'll get insight into what an expert would do on a day-to-day basis. We'll look at current trading opportunities and markets so you can follow along and learn from real life trading examples. It's kind of like sitting right next to a professional trader and learning their secrets.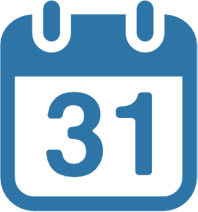 If you'd like to allocate part of your portfolio to more passive trading, we have something just for you! It's our Profits Watch Portfolio, which tracks thousands of investment opportunities, from stocks to ETFs to commodities. It carefully weighs a mix of technical measures, filtering out the emotions and mis-information in the media that the market (and investors) too often react to, and uncovers what we believe are the best investing opportunities. Updated once per month in our Wealthy Skeptic newsletter, the Profits Watch Portfolio takes just 10 minutes per month to manage for your portfolio.
Any time you learn a new endeavor, you're going to have questions. And that's what our weekly group coaching is for. Once a week, you can get on a member's only webinar with our senior trading coaches where you can ask them anything! In addition to answering your questions, they'll pull up their charting software and discuss current market conditions along with any new trading ideas they might have for you to take advantage of. Group coaching like this is also a great way to learn from questions that other traders ask.
Unlike other financial education firms, don't call our customers "customers". We call them "students". That's because we believe that the most successful traders always come from a mindset of learning. We're so committed to helping you succeed, that half of our staff is dedicated to student support, or answering your questions as quickly as possible. You can email us a question 24 hours a day, and we also have live chat support during normal business hours. The bottom line is that we've got your back and we truly want to see you succeed in the markets.
SEE WHAT OUR STUDENTS ARE SAYING

"This is one of the best investments I've ever made. My whole style of trading has changed. The coaching staff has helped me understand how to use indicators more favorably to increase my opportunity for success."
-Grant B, Warwick, RI
"Wow, what a program. I have just retired after 39 years of teaching and was looking for something to do. You gave it to me on a silver platter. I have been doing very well paper trading. I think if I were live with my trading, I would be paying for my health insurance right now. Thanks for all you are doing and keep the faith!!!"
-Jim M, Red Lion, PA
"I signed up for your 1-on-1 coaching sessions and I just wanted to tell you that my coach is amazing! I take lots of notes and review each class."
-Suzette S, Leesburg, VA
"Profits Run exposes one to many different teachers and approaches, and all types of trading. They have been very responsive to me, addressing my concerns promptly and I think their focus is really to deliver good product for the student and not simply to make money for themselves."
-David M, Olathe, KS