WHEN DO YOU HAVE
TIME TO TRADE?

WHAT DO YOU WANT TO TRADE?
At Profits Run, our goal is to teach regular people how to become better, smarter, & safer traders with realistic expectations. Whether it's stocks, options, exchange-traded funds (ETFs), or foreign exchange (forex), we have training, software, & coaching for everyone at every level of experience. Founded in 2001 by father & son team Bill Poulos & Greg Poulos, our trading philosophy is based on safer, simple methods that focus on risk management above everything else, not "pie in the sky", unrealistic hype.
Everyone knows that trading involves risk, that losing trades are to be expected, & that there's no way to guarantee success in the markets. That's a given. And that's why we teach our students to expect losses, understand our Earnings Disclaimer & only trade with money they can afford to lose. We just believe that's the right thing to do.
We also believe that if you're armed with the right trading education, you'll have a better chance of achieving your trading goals than without any education whatsoever. And that's why we're dedicated to doing our very best to educate our students.
JOIN OVER 50,000  FELLOW TRADERS
OUR FORMULA GIVES YOU
AN EDGE
We're Here To Help You Become A Better Trader – Ask Us Anything!
Our full-time professional staff of in-house traders is here to help you achieve your trading goals. Have a question about trading? Send us an email, hop on a live chat, or attend one of our weekly group coaching webinars.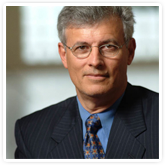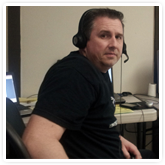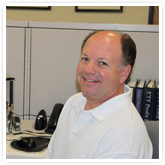 SEE WHAT OUR STUDENTS ARE SAYING

"This is one of the best investments I've ever made. My whole style of trading has changed. The coaching staff has helped me understand how to use indicators more favorably to increase my opportunity for success."
-Grant B, Warwick, RI
"Wow, what a program. I have just retired after 39 years of teaching and was looking for something to do. You gave it to me on a silver platter. I have been doing very well paper trading. I think if I were live with my trading, I would be paying for my health insurance right now. Thanks for all you are doing and keep the faith!!!"
-Jim M, Red Lion, PA
"I signed up for your 1-on-1 coaching sessions and I just wanted to tell you that my coach is amazing! I take lots of notes and review each class."
-Suzette S, Leesburg, VA
"Profits Run exposes one to many different teachers and approaches, and all types of trading. They have been very responsive to me, addressing my concerns promptly and I think their focus is really to deliver good product for the student and not simply to make money for themselves."
-David M, Olathe, KS
TRADING BASICS PLAYING CARDS
Get our casino-quality playing cards with 52 trading tips for FREE (just cover s&h)…